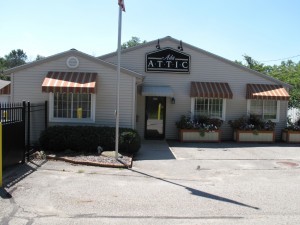 Welcome to our website.
We have been providing residential and commercial storage to our community since 1986. Ada Attic was built in 2003.We have many sizes available and will work with you to ensure that your storage needs are met to your satisfaction. Unit sizes are 5×10, 10×10, 10×20 and 10×30. We are conveniently located on M-21 (East Fulton), just a mile east of Ada. Feel free to give us a call for storage recommendations, advice, and availability. Unit rentals by appointment only.
Access to the facility is through an automatic gate. The gate is activated by our customer's personal entry number. Gate activity is monitored with software. Our facility is well lighted with bright LED lights between every building. We use the latest camera technology. Cameras are high definition with 24/7 video surveillance. The lock supplied to our customers can't be picked, cut, or drilled. Door latches are heavy gauge hardened steel. Pictures can be viewed on the gallery page.
Any questions you might have are welcome.
Ada Attic Self Storage
8220 East Fulton
Ada, MI 49301
Phone: 616-676-2007